CUSTOM ASSEMBLY
We are experts at assembling decorative and structural hardware, and electrical components, as sub assemblies or fully assembled product lines. Paladin will inventory your parts and schedule resources to meet demand, freeing your production space; reducing inventory and freight; and shortening lead times.
PACKAGING
Come to the experts at Paladin for your product packaging needs with multiple skid sizes, bulk stacked, or individually wrapped, and boxed cartons. You can count on us to deliver cost-effective solutions in a "Just In Time" environment delivered to you or your customer.
KITTING & LABELING
Our customers have entrusted Paladin to combine their individual parts and instructions into a kit for seamless assembly and installation in the field. We also offer bagging and boxing for your kit, all part of our lean manufacturing system. Our labeling services include the application of UL, caution, bar code, and identification using your labels or one designed for you.
SHIPPING TECHNOLOGIES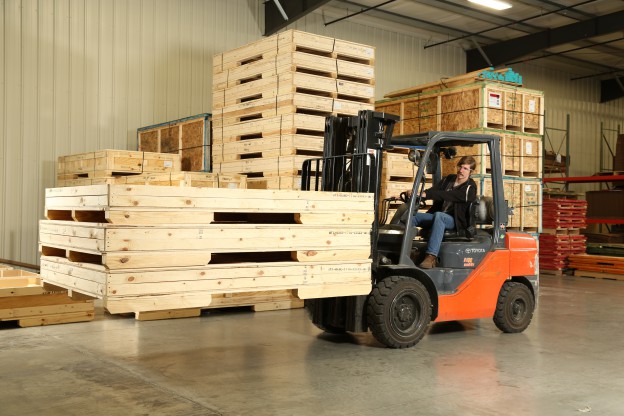 Paladin provides IPPC (International Plant Protection Convention) requirements and will meet your specification for wood packaging used for export. Whether you require pallets, boxes, skids, crates or other packaging from raw wood materials, Paladin will ensure your containers meet current export shipping requirements including custom barcoding and ASN.
FOREST STEWARDSHIP COUNCIL® (FSC®) CERTIFICATION

Paladin offers FSC certification, guaranteeing that your forestry products meet the world's most stringent environmental, economic, and social standards for responsible forest management and operations. "Ask us about the availability of FSC products".
FULFILLMENT

We offer full service fulfillment, by packaging your other components together with those produced at Paladin and shipping a complete final product directly to your customer.